I have touched on this briefly in a couple posts and I've had the widget for it in the sidebar for a while but I wanted to officially announce that I started my own book podcast with a close friend of mine!
We began planning and recording in June/ July last year, with the first Lazy Book Lovers podcast episode airing in August. My friend Natali and I have always had a relationship where we talked about what had been going on in the world of fiction, almost as much as we talked about what was going on in 'real life', so one of us jokingly said 'ha ha, we should start a podcast about books', the deafening silence that followed was both of us taking a step back and going… oh shit, we should actually do this!
So, since our new website, YouTube channel and email newsletter launches today, I thought, why not brag about something I am incredibly proud of, on the other thing I'm very proud of?
On the podcast we chat about what we've been reading lately (so if you want chaotic versions of the reviews I give here, this is your chance!) as well as introducing upcoming Indie releases and feature episodes where we discuss a particular genre or bookish topic, like our favourite tropes and how to get kids to read more!
Basically, if you're looking for mates to chat to about books but don't have any bookish friends, or you don't fancy joining your local book club because you're a reader with a TBR list a mile long but the shiny dopamine giving clock app* it too distracting- then we're the podcast for you!
*that was a tiktok reference, for my elder millennials who refuse to use it.
Follow us on the social things
Sign up for the podcast newsletter
Listen to The Lazy Book Lovers podcast now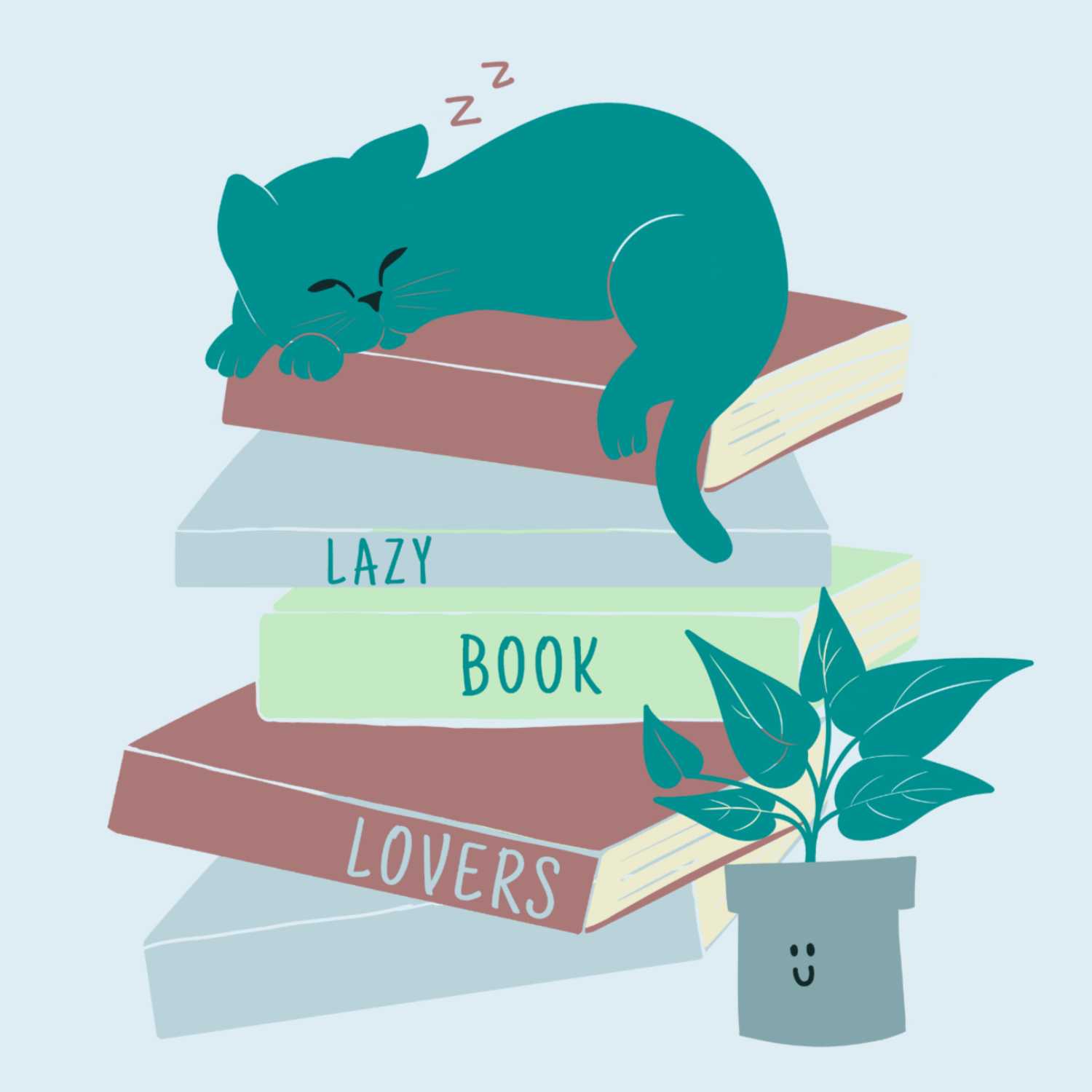 Episode 77: One Bed Trope Recs – Obviously they're gunna bone
–
Lazy Book Lovers
One Bed Tropes galore in todays episode, which are your favourite books featuring a one bed trope?.. (Follow our reads on Storygraph, or the Lazy Book Lovers shop front on Bookshop.org). . Like, Download, Subscribe! Our links:
https://lazybooklovers.carrd.co/
. Jingle: One Fine Day by Podcast.Co